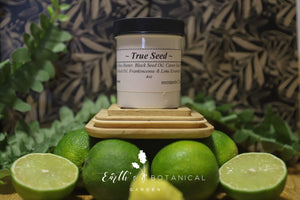 Our SG Truly Seed Healing Ointment is used to heal scarring, minor cuts, scratches, and other external accidents that may occur. This Healing Ointment is known to heal cuts and scratches quickly and naturally as the properties of black seed oil, lime, frankincense, castor oil, and shea butter are focused on repairing the skin. A little goes a long way! 
Ingredients: Raw Shea Butter, Black Seed Oil, Castor Oil, Flax Seed Oil, Frankincense and Lime Essential Oil. 
Halal. Vegan. Cruelty-Free. Sustainable.