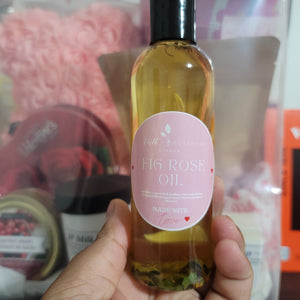 New Fig Rose Oil is made with our specially formulated herbal oil blend for sensitive skin. This oil has layers that provide a sweet, but sensational feel that gives notes of fig, rose and honey with a finishing touch of the green provided by the fig leaves. 
Ingredients: Sunflower Oil, Grapeseed Oil, Herbal Oil Blend, Rose Oil, Honey, Fig Essential Oil, Fig Leaves, Calendula Flowers. 
Love it
This oil is amazing. I use it all the time. You will not be disappointed.